Savvy Home Buyers Complete Guide to Buying a Home
Welcome! We realize that you have a lot of choices when it comes to learning about today's local real estate market and buying a new home. We have put together our 2019 Savvy Home Buyers Complete Guide to Buying a Home to lead you through every phase of the home buying process.
We have helped over 1,000 families purchase homes in the Denver area since 1995 and we hope that you find this guide invaluable as you embark on the exciting journey of buying a new home.
Despite all the technology available to buyers these days, your search for your dream home still takes time and careful research - regardless of whether it is your first home or your tenth home, a retirement home or an investment property.
We will make your home buying experience fun and exciting. We will help you find the ideal home with the least amount of hassle and we are devoted to using our expertise to achieve your goals!
2019 Real Estate Market
Our local real estate market has been on an upswing for several years and everyone is wondering . . . what can we expect in 2019.
The bottom line? Home prices and interest rates will continue to rise! Waiting to buy is going to cost you several thousands of dollars.
Is the real estate market going to crash? In our opinion? NO.
When the market crashed 10 years ago, the majority of the homeowners faced with foreclosure were in bad mortgages. There are no signs of that in today's market. Homeowners today are in healthy mortgages. Over the last 18 months, foreclosures and short sales have virtually disappeared.
QUALIFYING FOR A MORTGAGE
Obtaining a home loan pre-approval letter is the most important step you can take before looking at homes. A good lender will sit down with you and explain the entire mortgage process including programs that you qualify for, down payment options and what closing costs will be.
All of our buyers start looking at homes with a sense of confidence and security, so that when they find "the one", they are in a position to make a strong offer to the seller.They know exactly how much money they need to close and what their monthly payments will be.
Your lender will review the following in order to pre-approve you for a mortgage:
Your employment history

Your credit history

Your savings history or source of funds for down payment and closing costs

Your income taxes

Your bank statements

Your debt to income ratios (how much you can afford)
Once you are pre-approved it is extremely important that you do not change any financial information that was used to approve your mortgage. Review the 10 Commandments and when in doubt, call your lender before making any changes.
VIEWING PROPERTIES
Congratulations! You have completed your mortgage loan pre-approval and it's time to start shopping in confidence!
If you haven't already, be sure to sign up at www.ApodacaTeam.com to search for homes, it's quick and easy! Our website is updated every 60 seconds straight from the MLS, which is the most accurate information on every home for sale.
CAUTION Zillow, Trulia or other third party websites: the information contained on these websites can be outdated and not an accurate representation of today's real estate market.
The most important thing at this step is to determine your "wants" vs. your "needs".
What size home do you need?

How many bedrooms or bathrooms do you need?

What is the price range you have been pre-approved for?

What neighborhood do you want to focus on?

Are there homes in that price range that match your needs?

Do you want a garage, a basement, a pool, air conditioning or a fenced yard?
We promise that we will always tell you the truth and help guide you to make the best decision for your family. Sometimes buyers "want" more than they "need" or can afford. We will educate you on the current real estate market so you can make an informed decision when choosing your new home.
After 23 years of helping home buyers, we have the experience of selling every type of residential property.
Traditional Properties

Fix and Flip Properties

Foreclosure Properties

Short Sale Properties

New Home Build Properties

For Sale By Owner Properties
TRADITIONAL PROPERTIES: A home being sold by it's owner who has hired a real estate agent to represent them as their Sellers Agent. This is the most common type of property in today's market.
FIX AND FLIP PROPERTIES: A home being sold by an investor who bought the property at a discounted price. The investor remodeled, repaired and improved the property and is now selling it at market value.
FORECLOSURE PROPERTIES: A home being sold by a bank after repossessing the home from an owner who did not make their payments, also known a REO, bank/lender owned. These properties are not common in today's market.
SHORT SALE PROPERTIES: A home being sold by an owner who owes more on the home than what it is worth. They are asking the bank to approve them to "short sale" the home. This is a lengthy process of 3-6 months. These properties are not common in today's market.
NEW HOME BUILD PROPERTIES: A home being sold by a builder and has never been lived in. Typically not ini the MLS. New home communities are growing fast in today's market.
FOR SALE BY OWNER (FSBO) PROPERTIES: A home being sold by it's owner with no agent representation. Typically not in the MLS.
Regardless of which type of property you choose to buy, you can count on our experience to guide you to a successful closing. Not only have we helped our clients purchase all of these types of properties, we have also personally owned all of them.
REMEMBER OUR FEES TO REPRESENT YOU ARE ALWAYS PAID FOR BY THE SELLER OF ALL PROPERTY TYPES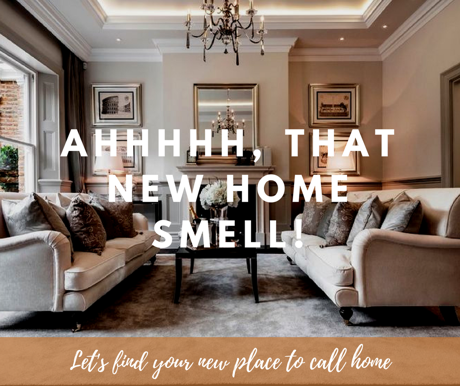 Now that you've determined your needs from your wants, it's time to start looking at homes!
Select your favorite properties online.

We will review them and make sure they meet the criteria you provided during our initial consultation.

We will conduct our own search to confirm that you haven't missed any properties that meet your criteria.

We will schedule showings and view the properties with you, pointing out pros and cons of the properties as we walk through them.

We will show you as many properties as necessary until you find "the one".

We provide live video showings of properties if you are unable to attend a showing in person.

This is great if you are relocating from out of the area or you have a demanding work schedule that prohibits who from getting out to properties in a timely manner.

Ask about our "Virtual Showings".
MAKING AN OFFER:
You have found "the one"! Now what?
We will discuss the terms of the offer with you and review the current market conditions with you to determine the right price to offer. We then prepare the 21 page Colorado Contract to Buy and Sell Real Estate for your signature.
We present the offer to the seller's agent along with your pre-approval letter. We have your lender call the seller's agent and discuss your mortgage qualifications.
The seller's agent will respond with an acceptance, a counter or a rejection of the offer. Once we have acceptable terms of the contract and both sellers and buyers have signed the contracts, we are "Under Contract".
The earnest money deposit is typically 1% of the purchase price and you will need to deliver the earnest money to the seller's agent or the Title Company within 24 hours of Under Contract.
IMPORTANT: There are a total of 36 deadline dates contained in the Contract to Buy. Our team will monitor these deadline dates for you to ensure that nothing is overlooked. An overlooked deadline could mean the loss of your earnest money deposit.
INSPECTIONS:
You have the right to inspect all aspects of the property. Most buyers choose a whole home inspections of the roof to the foundation and everything in between. A whole home inspection can cost between $350-$800 depending on the size and the location of the home.
Additional inspections may include: Radon Gas, Swimming Pool, Hot Tub, Well, Septic, or Survey.
The inspection is a time to discover major defects with the home. The inspection period is not the time to ask the seller to make cosmetic changes such as replacing carpet or painting rooms.
We will review all inspection reports with you and determine what (if anything) you will request of the seller to repair. The seller has the right to agree to the repairs or deny your request. Should the seller deny your request, you have the option to terminate the contract and receive your earnest money deposit back or accept the property in its current condition.
Once we successfully negotiate the inspection requests, it's time to order the appraisal.
APPRAISAL:
Your lender will order the appraisal from a third party appraisal company. The appraiser will verify that the price you are paying for the home is actually what the home is worth.
What happens if your appraisal comes in low? You have the option of paying the difference between the appraised value and the purchase price at closing or you can terminate the contract and receive your earnest money deposit back.
LOAN PROCESSING/FINAL LOAN APPROVAL:
Although you received your pre-approval upfront, the lender will need additional documents from you during the Under Contract phase. Things such as your most recent bank statements, verification of deposits of funds that count towards your downpayment, recent pay stubs and or tax returns if it is tax season.
The underwriter reviews all the most recent financial documents as well as the appraisal and then issues your final loan approval or clear to close.
The lender sends to the Title Company all the figures for your down payment and closings costs as well as your loan documents.
DAYS BEFORE CLOSING:
In the few days prior to closing you will be reviewing the final numbers for the amount you need to bring to closing.

We will schedule a final walk through of the home with you.

We will review any receipts/invoices for repairs that were requested during the inspection period.

We will confirm with you the location and time of the closing.

You will call to schedule the transfer of the utilities for the home.
WHAT TO EXPECT AT CLOSING:
You will need a cashiers check for the total amount that you need for closing.

You can also send a wire to the Title Company.

NEVER provide wiring instructions via email.

In recent years many buyers have lost their entire savings due to wire scams in email.

Bring a valid photo id.

The closing will take approximately 1 1/2 hours to finalize.

Receive the keys to your new home!
Download a copy of our Savvy Home Buyers Complete Guide to Buying a Home: Click Here!
Contact Josie Apodaca directly at 303-880-1167 or click the icons at the top of the page.
Congratulations on your new home!